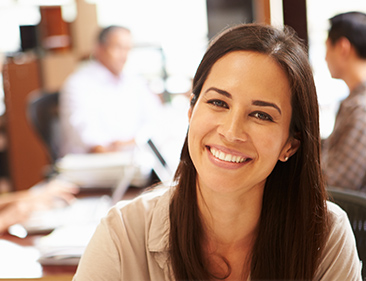 The cornerstone of Stevens' success has always been our positive focus on the customer. For more than a century our professional movers have done everything possible to ensure our customers receive attentive, responsive and friendly service. And it's not just our movers — it's a philosophy adopted by all of us, including our leadership team, our quality assurance specialists and our drivers.
If you're as serious as we are about our responsibilities to our customers — and about making sure they experience a stress-free move — we hope you'll contact us today.
Discover what it takes. Become part of the team that makes Stevens The Way To Move™.
Stevens Worldwide Van Lines offers many opportunities for those interested in a career in the moving and storage industry. The company represents excellence, integrity and—above all else—taking care of the customer. As a member of the Stevens family, you will be on the front lines helping to make our brand what it is today—synonymous with customer satisfaction.
Please select your area of interest below:
Our corporate headquarters employs some of the most dedicated professionals in the industry in a professional office environment.
Looking for quality driving jobs? At Stevens, you're not just a number—you're a valued member of our team.
If you're a mover who always puts the customer first and wants to be treated as a top priority agent, Stevens is the place for you. Become a Stevens Agent and discover what it's like to collaborate with a company whose passion is to be the best in the industry.