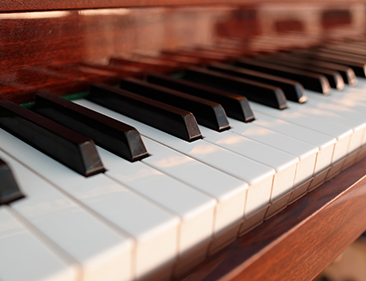 Stevens Worldwide Van Lines offers specialized cartons for very specific needs, such as golf club cartons, bicycle cartons, grandfather clock boxes and crates.
The ultimate specialty carton is a crate, which is for extremely fragile pieces such as marble and glass. These cartons are built to order and need to be ordered prior to your move. Your Stevens representative may make recommendations for specialty crates and will take precise measurements so custom crates are constructed specifically for your items.
Furniture, Fixtures, and Equipment
When you need someone to take care of moving furniture, fixtures, & equipment (FF&E), you want a company that's going to make the process simple. That's why Stevens partners with one of the best agencies in the business—ELS Essential FF&E Project Management—to handle all of your specialty item needs.
ELS offers not just moving services but professional warehousing and distribution facilities, as well. Visit elserve.com to learn more.
Car Transport
Moving a car is a typical request, especially for long-distance moves. At Stevens, we'll make sure your vehicle arrives safely wherever you're headed. We offer in-van service, or the use of a third-party carrier, among other options. If you choose in-van service, your vehicle will be transported on our moving truck along with the rest of your goods. Your agent can advise you about which of our options best fit your needs and budget. Please note that there may be a charge for choosing to use a third-party automobile carrier.
Pianos and Other Specialty Objects
Items like pianos, pool tables, and appliances aren't just heavy — they're also delicate. You don't want them shoved or jostled onto a truck by someone who doesn't appreciate the care they require. Stevens air-ride trailers are equipped with furniture pads, straps, decking materials and walkboards to ensure these items are protected and cared for during your move. If you're moving major appliances (freezers, stoves, etc.), they must be properly disconnected prior to the arrival of the mover. Authorized service firms can disconnect and prepare appliances for transport. Please be sure that refrigerators and freezers are defrosted, cleaned and dry before the movers arrive. Your local agent can help facilitate these services.
If you still have questions or you're ready to get started, contact your local agent today.